Enjoy high-quality yoga classes from the convenience of your own home, or wherever you travel and have internet connection! Stream videos from your phone, laptop, or tablet, turning any space into your own personal studio!
Make your yoga classes work for you - time, temperature, and as often as you'd like!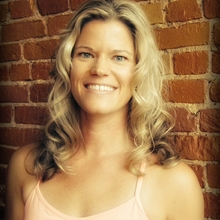 CYT200, Core Functional Fitness Certified, AFAA Group Ex Certified
Sara Pasterski
Sara's calming demeanor and concern for her students have made her a natural teacher. She takes a counter-culture approach to fitness and emphasizes the importance of treating our bodies gently and correctly.
1

15 Min. General Stretching

2

21 Minutes of Yoga Fun - A Playful Class

25 Min. Full Class - Honesty

25 Min. Lakefront Class (outdoor noise may be distracting)

27 Min. Full Class - Be Positive

28 Min. Class (nearly all standing)

3

30 Min. Full Class - Fairness

31 Min. Restorative Class

31 Min. Class + 5 Min. Devotional

34 Min. December De-Stress - #3

35 Min. Class + 4 Min. Devotional

4

40 Min. Full Class - Good Friday

40 Min. December De-Stress Class #2

41 Min. December De-Stress Class #1

43 Min. Full Class - Heart/Valentine's Theme

46 Min. Class Using Strap for Everything

46 Min. December De-Stress #4

6

December De-Stress Series