Unwrap a Gift to Yourself this December
Join our health-minded  online community to unwind weekly with an inspiring and uplifting message tied into a peaceful yoga class.
Give everyone your best, as you take time to rest!
Week 1 – Let Your Heart be Light
Week 2 – Blessed…Not Stressed
Week 3 – All is Calm, All is Bright
Week 4 – Heavenly Peace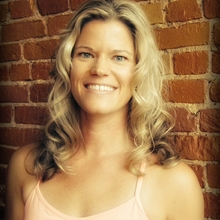 CYT200, Core Functional Fitness Certified, AFAA Group Ex Certified
Sara Pasterski
Sara's calming demeanor and concern for her students have made her a natural teacher. She takes a counter-culture approach to fitness and emphasizes the importance of treating our bodies gently and correctly.